The Flippin Pickle™
Owner's Manual
The Flippin' Pickle™ Slingshot. Designed by Nathan. Made by SimpleShot®.
This manual is the simplest ever made.
Why? Because this slingshot is NOT for anyone who needs instruction on how to use this slingshot.
Get to know your Flippin Pickle™ Slingshot
The first FPS slingshot from SimpleShot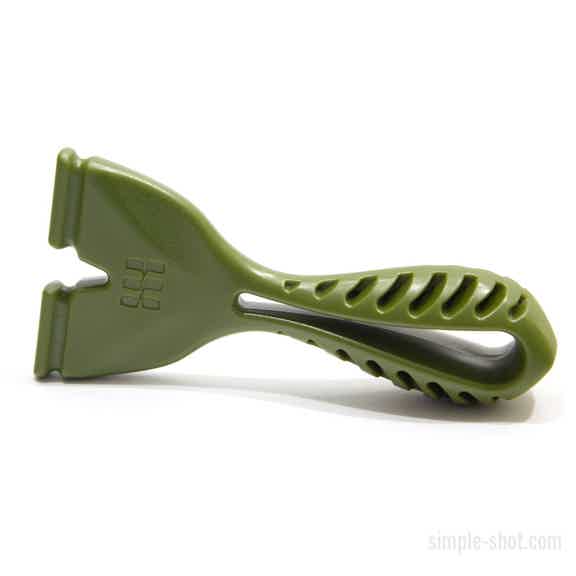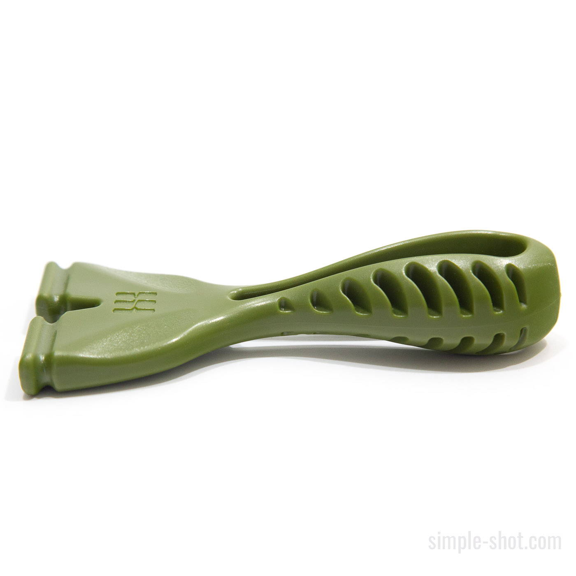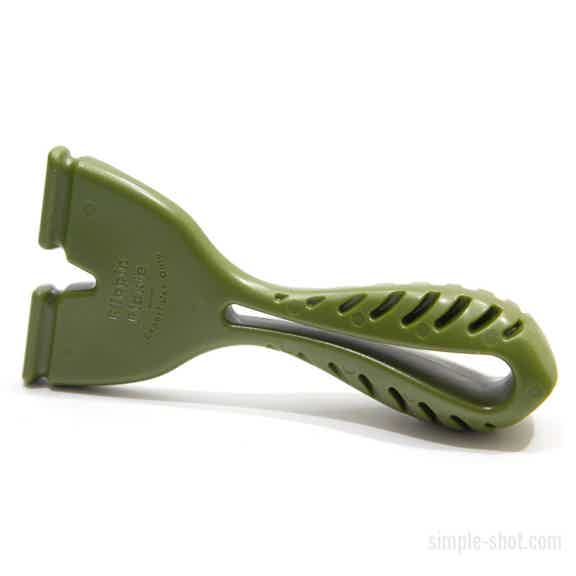 Do not shoot stones or rocks from any slingshot.
Rocks - no matter how round they look – shoot erratically and shooting them may damage your slingshot and bands.
Due to the uncontrollable nature of shooting non-spherical projectiles, shooting a rock from a SimpleShot slingshot voids any / all warranties.
FLIPPIN PICKLE™ SLINGSHOT SETUP INSTRUCTIONS
Instructions? You're an expert. You don't need instructions, right?
We're serious. If you need setup instructions, this slingshot is not for you. PFS are NOT for beginner or even intermediate shooters. This slingshot is for experienced shooters only. If that's you, enjoy!
Enjoy Our Flippin Pickle™ Videos!