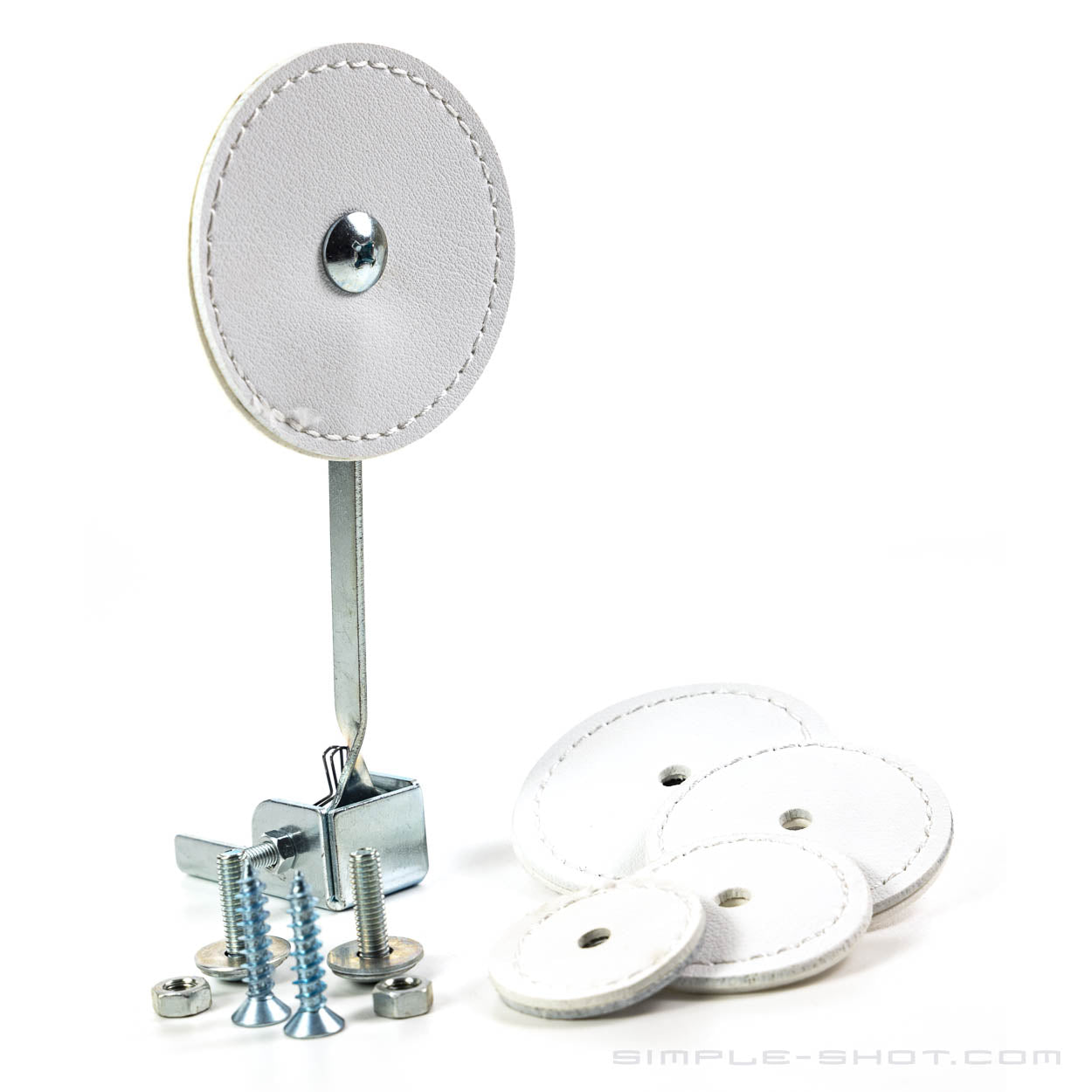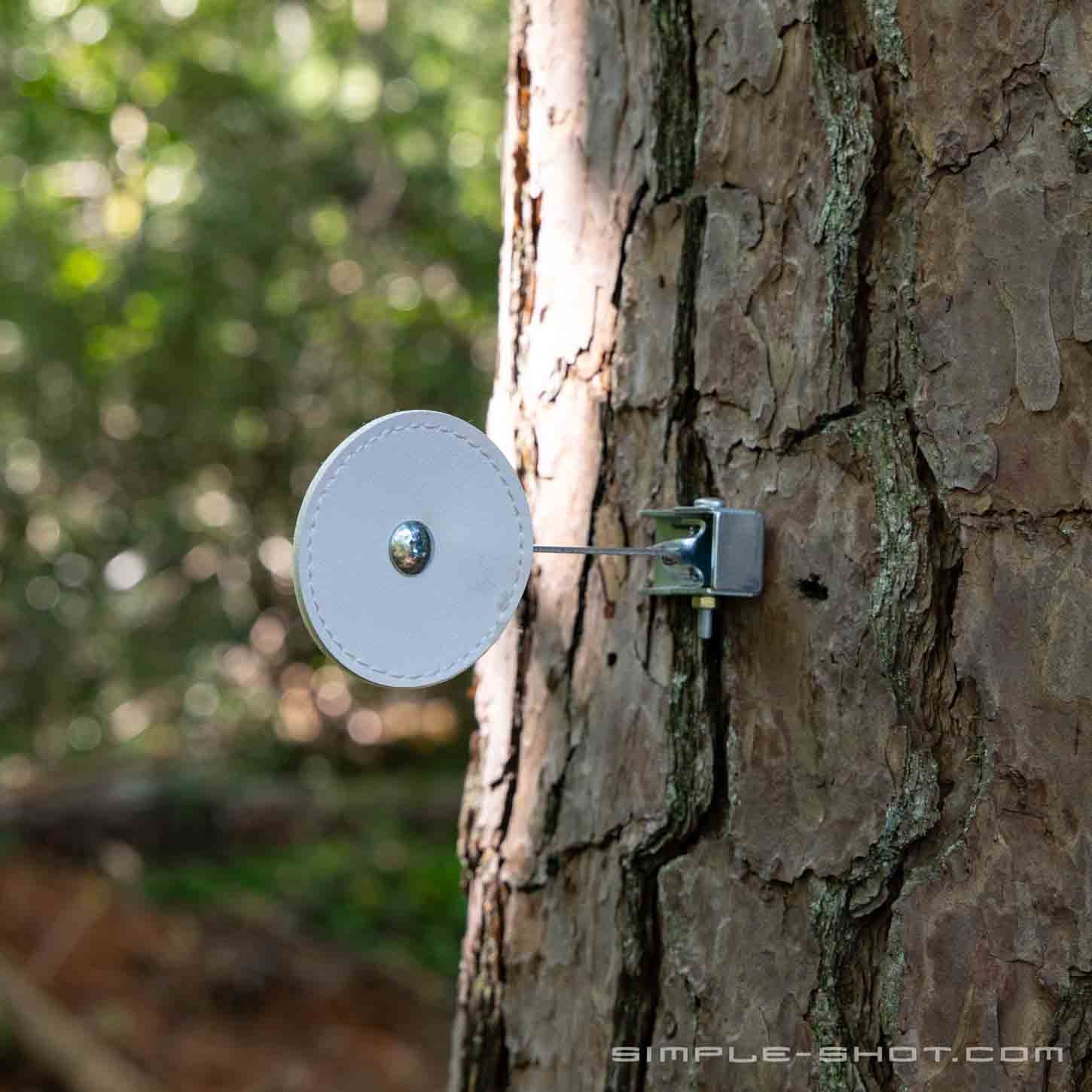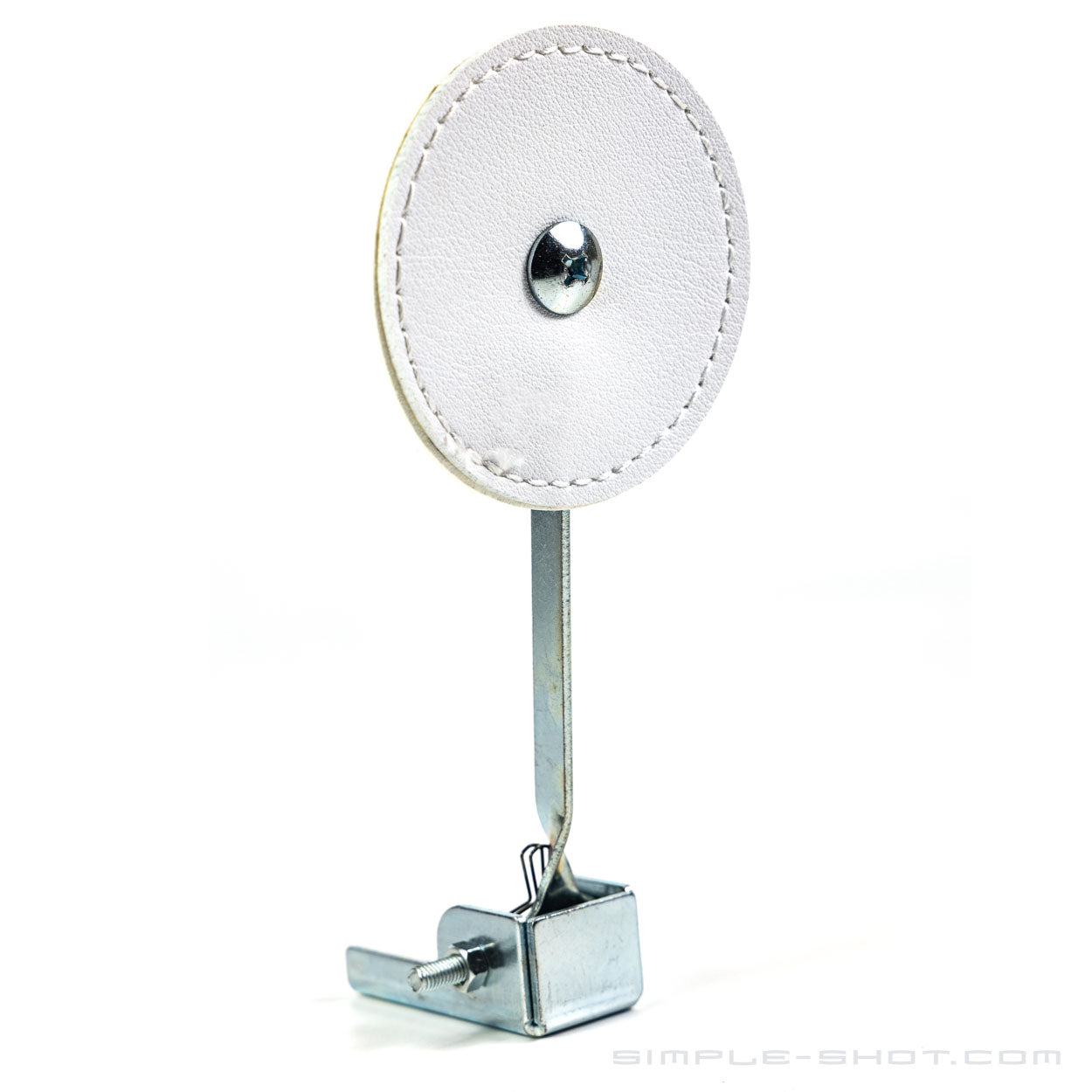 Self-Resetting Knockdown Target
Translation missing: en.products.product.price.regular_price
$10.00
Translation missing: en.products.product.price.sale_price
$10.00
Translation missing: en.products.product.price.regular_price
Competition-Ready Self-Resetting Reactive Knock-DownTarget. Able to be mounted vertically or horizontally.

Comes with 5 replacement disc targets (4cm, 5cm, 6cm, 7cm, and 8cm).
Product description
What's Included
The NEW "Self-Resetting Knockdown Target" - Unleash Your Shooting Skills with Reactive Fun!

Ready to take your slingshot shooting experience to the next level? Look no further! The SimpleShot Competition-Style Self-Resetting Knockdown Target is the ultimate game-changer, designed to elevate your slingshot shooting sessions with unmatched excitement and challenge. Prepare for endless hours of enjoyment and mastery as you test your aim and accuracy like never before!
Knock-Down Slingshot Target
Five Replacement Target Discs
Secure Mounting & Easy Assembly
All-Metal Durable Target Frame
Competition-Style Knock-Down Slingshot Target
Hitting your mark has never been more thrilling with our New Self-Resetting Reactive Target. Each time you skillfully knock down the target, the magic unfolds as it pops back to its original, upright position! Say goodbye to tedious target resetting and embrace the dynamic interaction of a target that refuses to stay down.
Diversity is the spice of life, so we've included not one, not two, but five replacement target discs of varying sizes (4cm, 5cm, 6cm, 7cm, and 8cm) to cater to shooters of all levels. Whether you're a seasoned slingshot pro or a beginner finding your aim, you'll relish the challenge of adapting to different target sizes.
Each frame comes with the 8cm target pre-installed.
Assembling the target is a breeze, and it comes with all the necessary all-metal components, mounting brackets, and fasteners for immediate setup. Whether you prefer a horizontal or vertical arrangement, rest assured your target will be securely mounted, guaranteeing uninterrupted shooting bliss.
Crafted from top-notch all-metal components, our Self-Resetting Reactive Target boasts impressive durability, ensuring countless sessions of high-energy shooting joy. Don't hold back! Let your slingshot prowess shine, knowing our target can withstand even the most enthusiastic strikes.
Catchbox Recommended
For maximum safety and convenience, we highly recommend installing our Self-Resetting Reactive Target in a catchbox.
This setup ensures that your shots are contained within a designated area, so you can focus on honing your skills without the worry of stray shots.
Ready to immerse yourself in the thrill of the Self-Resetting Reactive Knock-Down Target? Perfect for backyard shooting competitions, skill-building exercises, or simply blowing off steam, this target promises to be the centerpiece of your shooting adventures!
1 Reactive Target Assembly
Mounting Brackets and Components
5 Replacement Discs (4cm, 5cm, 6cm, 7cm, and 8cm)
Customer Reviews
Write a Review
Ask a Question
Filter Reviews:
targets
shooting cans
stuff&quot
holder
ammo pouch
sense
both
Simpleshot
shots
practice
08/22/2023
Billy T.

United States
I recommend this product
Time saver
If you love shooting cans get this no standing up targets.
08/21/2023
Sherman S.

United States
I recommend this product
Great targets
I thought both of the targets were very cleverly made and fun to shoot, I love new "stuff" that makes sense.
08/05/2023
Jim C.

United States
I recommend this product
Knockdown target.
You have another winner on your hands SS. Received my targets yesterday and have been enjoying them tremendously. This has to be the the best way to get a lot of practice in a very short time. Just take your ammo pouch or magnetic holder out and you can stand and shoot as many shots as you you like in a short time. Remember, practice makes perfect! You can get a lot of practice with this target. Thanks Simpleshot for another job well done!