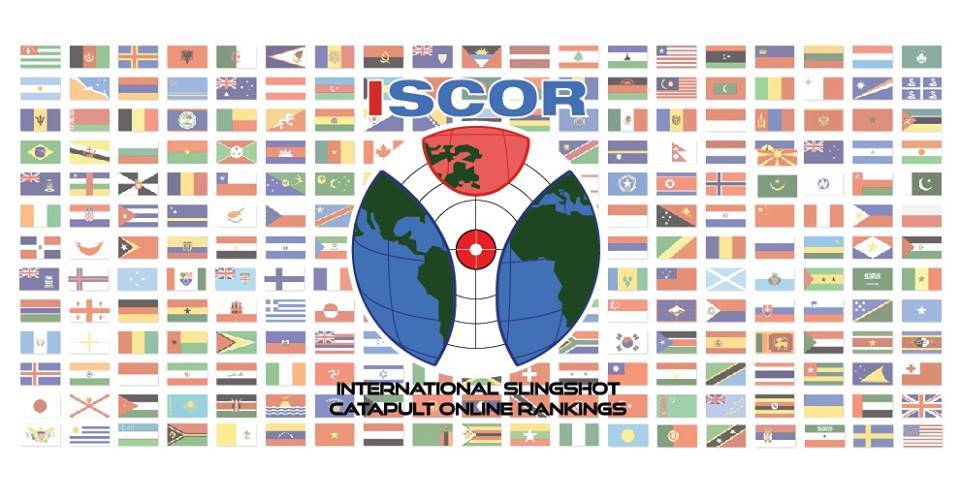 Have you ever wondered how your shooting compares to others around the world?  Think you are and expert slingshot shooter?  Want a new challenge to sharpen your shooting skills?  If so, you need to check out ISCOR, the International Slingshot and Catapults Online Ranking website.  The challenge seems easy...until you try it.  This is a great way to meet other top slingshot shooters from around the world, sharpen your skills, and add a few bragging rights to your pitch the next time someone asks you...'you really shoot slingshots?'
The rankings start with Marksman 1st Degree, where you will be challenged to shoot at a 10cm target and hit it 15 out of 25 shots at 10 meters distance.  Marksman 2nd degree ups the challenge with the requirement to hit 15 out of 25 shots on a 6cm target.  Sounds easy, huh?
Next up Sharpshooter 1st degree where you must make 12 consecutive hits on a 10cm target at 10 meters distance...not too hard after your a Marksman, eh?  Sharpshooter 2nd degree gets even more challenging where you must score 12 consecutive hits on a 6 cm diameter target at 10 m distance.
---
Once you have achieved Sharpshooter 2nd degree is where the fun and frustration really begin and your challenge becomes real...
Expert 1st degree is an exceptionally tough round to complete, as it requires the use of paper targets mounted to a steel plate where you must place 10 consecutive hits inside a 4cm target.   This is the round that separates the good from the best!  Once you have achieved this feat of amazing marksmanship...it actually gets a bit easier.  Expert 2nd degree requires 7 consecutive hits on 3cm target.  However, you have the option of shooting a 3cm spinner or paper target.
The great thing about this challenge is that it can be done anytime, anywhere.  All you have to do is setup a video camera on the target with a mirror that clearly shows you shooting behind a barrier at 10 meters distance.  Each submission requires you to validate your target size and shooting distance on film within the video- this is important.  If you shoot a perfect round but the target size and distance cannot be validated on video, it will not count. So, take the extra time to make sure you are meeting the criteria.
...but wait, it gets even better!  Once you have completed Marksman 1st degree, you are eligible to shoot the following paper target to establish your overall world ranking.  For this target, you get five shots at each bullseye with 50 possible points per bull, plus the bonus bullseye in the ISCOR logo- 21 shots total.  This target is worth a possible 201 points so even if you are only a Marksman 1st degree but shoot the highest score on the following target, you will be the number one shooter in the world and top shooter in your current degree class.  The score you shoot on this target will be your ranking that you carry with you through the six classifications until you shoot a better round.  So even if you don't have the bragging rights of having achieved Expert 2nd degree, you still have a world ranking.  Pretty cool, huh?
---
---
Want to see an example of what a submission video needs to look like?  Check out Nathan shooting for Sharpshooter 2nd degree: