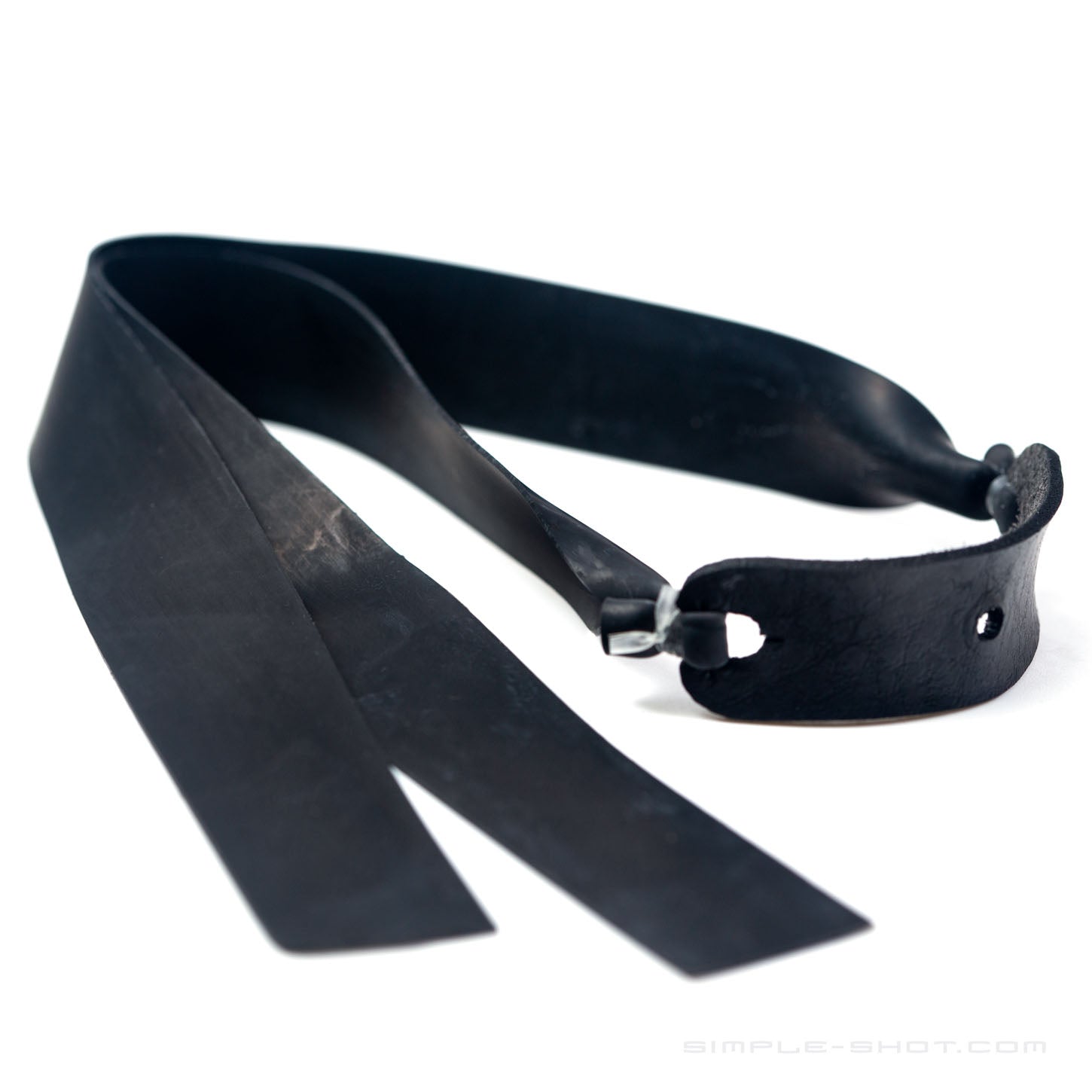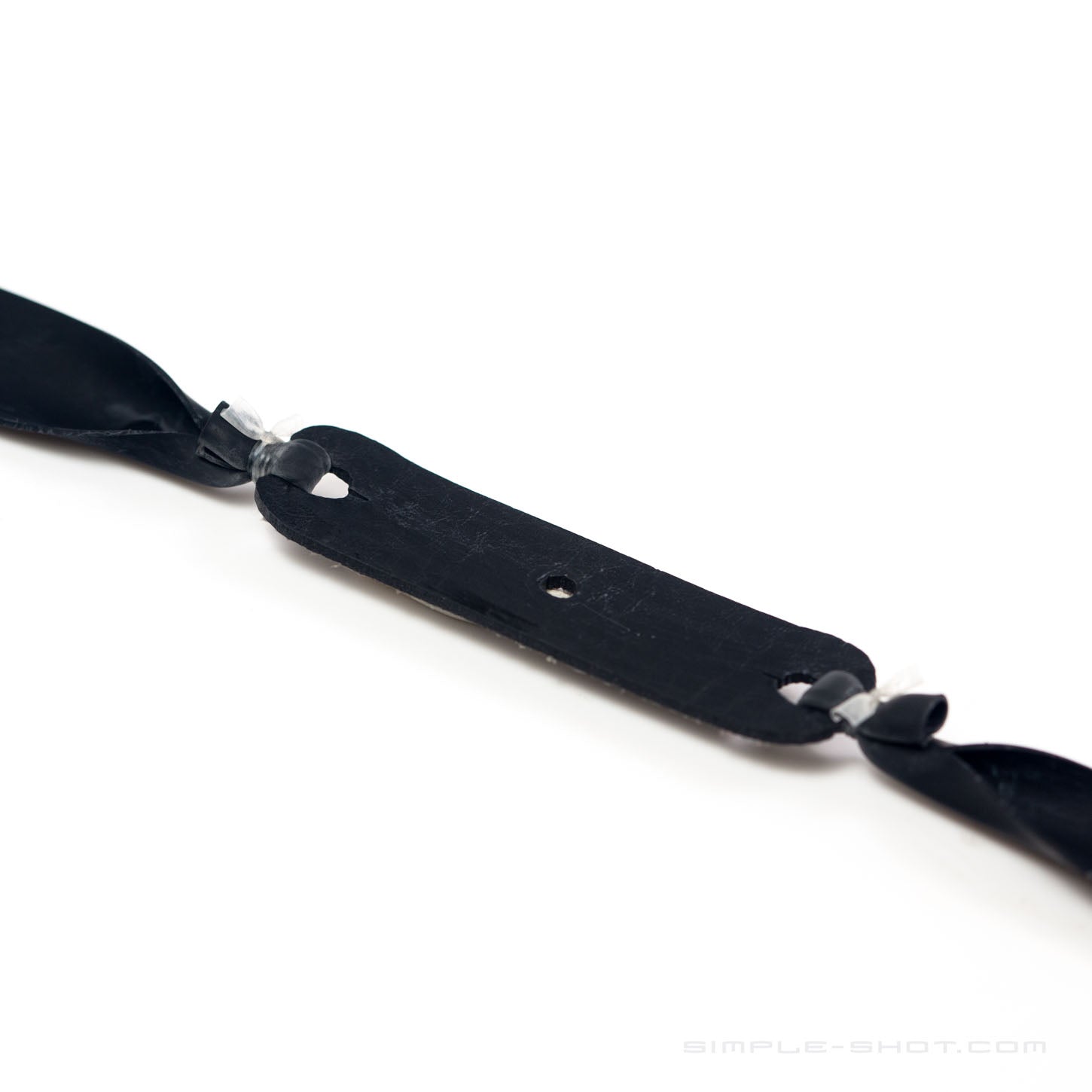 Standard Flat Bands (7/16")
Translation missing: en.products.product.price.regular_price
$5.00
Translation missing: en.products.product.price.sale_price
$5.00
Translation missing: en.products.product.price.regular_price
This powerful bandset comes standard with SimpleShot slingshots
Matched Ammo: 7/16" or 11mm steel | Marbles | .32 cal lead
Band Taper: 18mm x 22mm
Band Thickness: 0.7mm
Buy 5 or more bandsets, save 10% Buy 10 or more bandsets, save 20% Buy 20 or more bandsets, save 25%
Standard Flat Bands (7/16")
Translation missing: en.products.product.price.regular_price
$5.00
Translation missing: en.products.product.price.sale_price
$5.00
Translation missing: en.products.product.price.regular_price
Match your Bands & Ammo for maximum velocity and accuracy!
Select matching steel slingshot ammo to maximize performance with your new flat-bands. One of the most important rules of accurate slingshot sooting is to use ammo that matches your bands! Choose a matching ammo sampler at 20%r
Product description
Shipping & Return
The standard bandset for SimpleShot slingshots. 

If you have a SimpleShot slingshot, this is the bandset that came with it.


This is the one bandset that shoots it all (that's why it's standard with SimpleShot slingshots). Shoot heavy 7/16" steel, 15mm marbles and .36 cal lead balls with this one bandset.

Made with SimpleShot Premium Latex, the entirely new formulation of latex. Made in China to SimpleShot quality standards, specifically for SimpleShot, specifically for slingshot performance! Perfect for all slingshot shooting, even in cold weather, SimpleShot Black Premium latex is fast and durable.


Buy 5 or more bandsets, save 10%

Buy 10 or more bandsets, save 20%

Buy 20 or more handsets, save 25%




Sold in quantities of one (1) bandset assembly

ATTENTION: Be sure to trim your bands to the correct length before using them to get the most out of your bands!

WARNING! These bands ARE NOT made to shoot rocks or stones. Doing so may damage your bands, your slingshot, or your person. These bands sport pouches that are optimized for the related spherical slingshot ammo. Please do not shoot rocks with these bands!

Our latex slingshot bands are offered in various thicknesses SimpleShot Premium black latex.
These bands are cut with precision steel rule dies so that you can be assured of consistency and quality from band to band. The advantage of the steel rule die is that nicks and inconsistent cuts are eliminated, resulting in a product that outperforms and outlasts hand-cut bandsets.
Dimensions
Latex Thickness
Matched Ammo
Lite (1/4"

)

8mm x 12mm

.4mm

1/4" Steel Ammo & .177 caliber BB's

Target (5/16"

)

12mm x 18mm

.5mm

5/16" or 8mm Steel & Clay Ammo

General Purpose (3/8"

)

15mm x 22mm

.7mm

3/8" or 9.5mm Steel Ammo

Standard (7/16"

)

18mm x 22mm

.7mm

7/16" or 11mm Steel Ammo

Nitro (1/2"

)

25mm x 30mm

.7mm

1/2" or 12mm +

S

teel 

Ammo
Shipping cost is based on weight. Just add products to your cart and use the Shipping Calculator to see the shipping price.
We want you to be 100% satisfied with your purchase. Items can be returned or exchanged within 30 days of delivery.
SimpleShot Black High-Performance Latex Slingshot Bands
Band Discount: 10% for 5, 20% for 10, 25% for 20
Translation missing: en.products.product.price.regular_price
$5.00
Translation missing: en.products.product.price.sale_price
$5.00
Translation missing: en.products.product.price.regular_price
Translation missing: en.products.product.price.regular_price
$5.00
Translation missing: en.products.product.price.sale_price
$5.00
Translation missing: en.products.product.price.regular_price
Translation missing: en.products.product.price.regular_price
$5.00
Translation missing: en.products.product.price.sale_price
$5.00
Translation missing: en.products.product.price.regular_price
Translation missing: en.products.product.price.regular_price
$5.00
Translation missing: en.products.product.price.sale_price
$5.00
Translation missing: en.products.product.price.regular_price
Translation missing: en.products.product.price.regular_price
$5.00
Translation missing: en.products.product.price.sale_price
$5.00
Translation missing: en.products.product.price.regular_price
Deepen Your Understanding
All About Bandsets
Load Up On Ammo & Targets