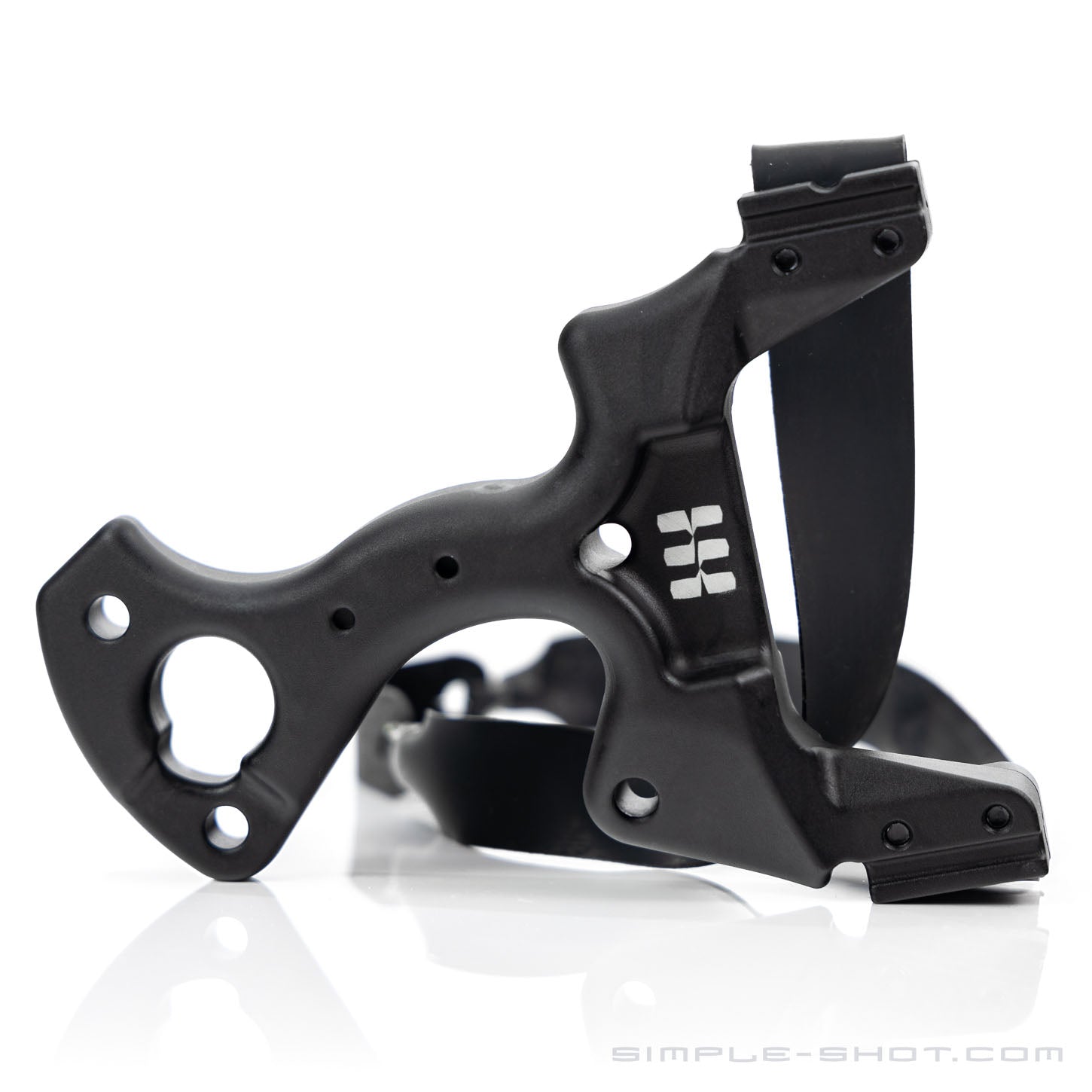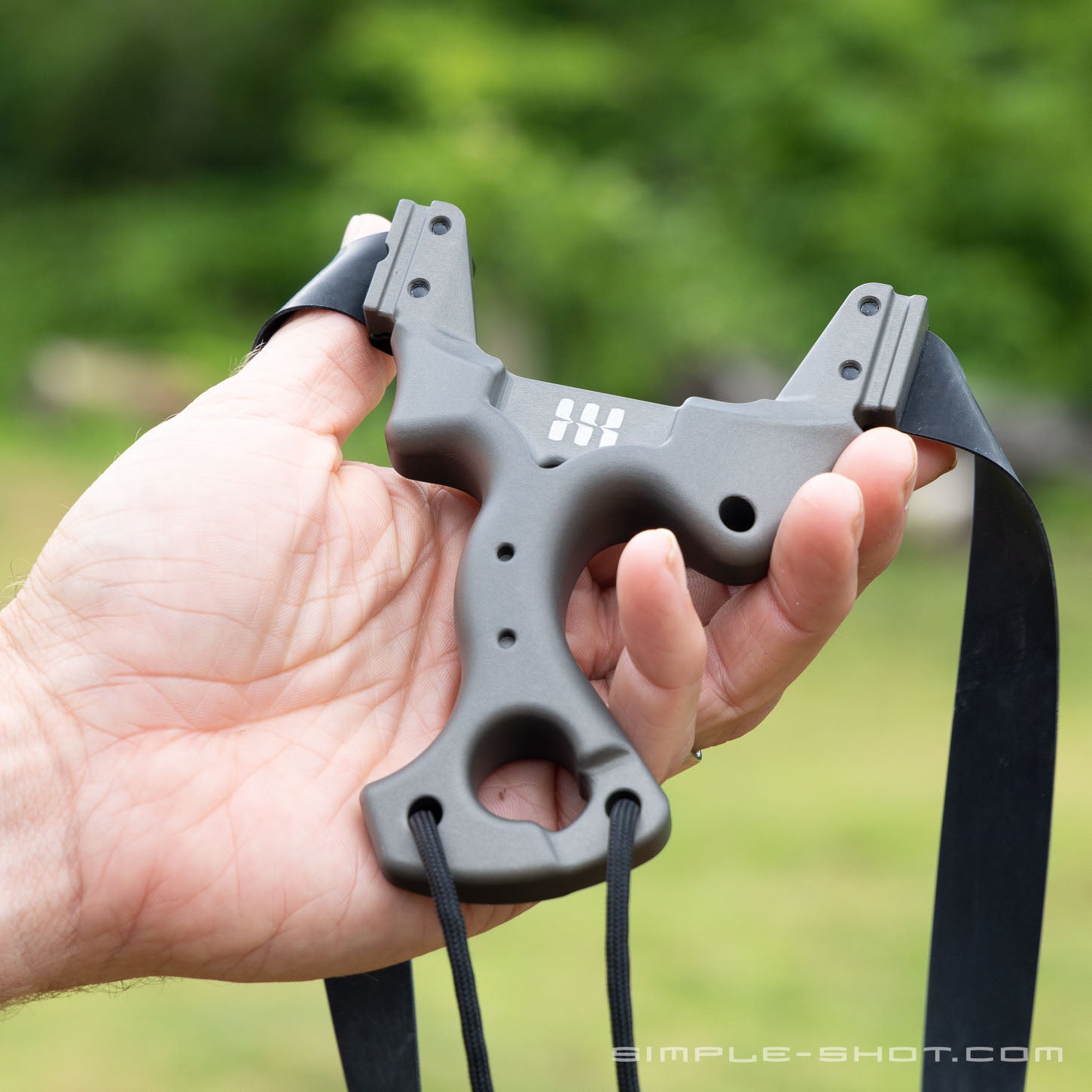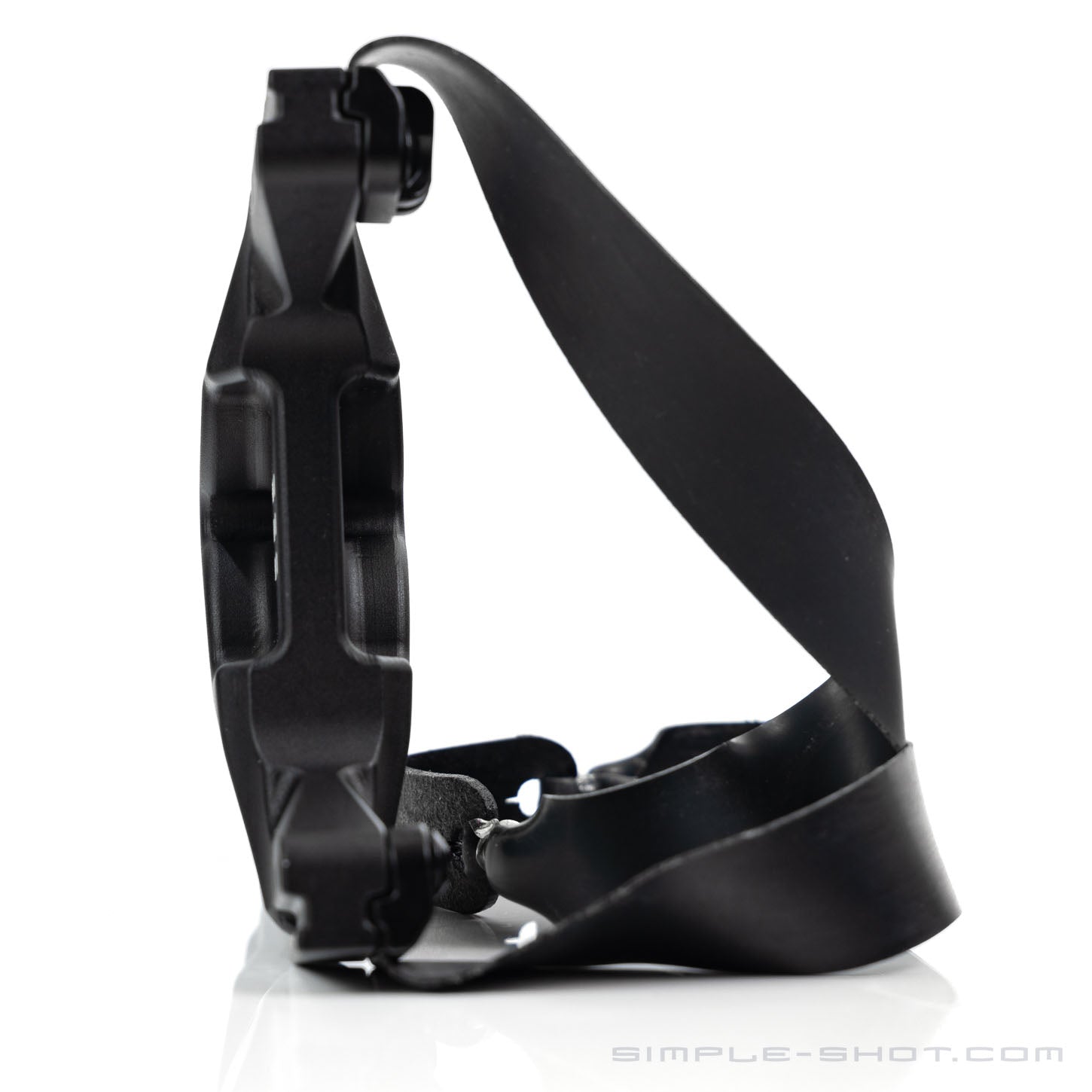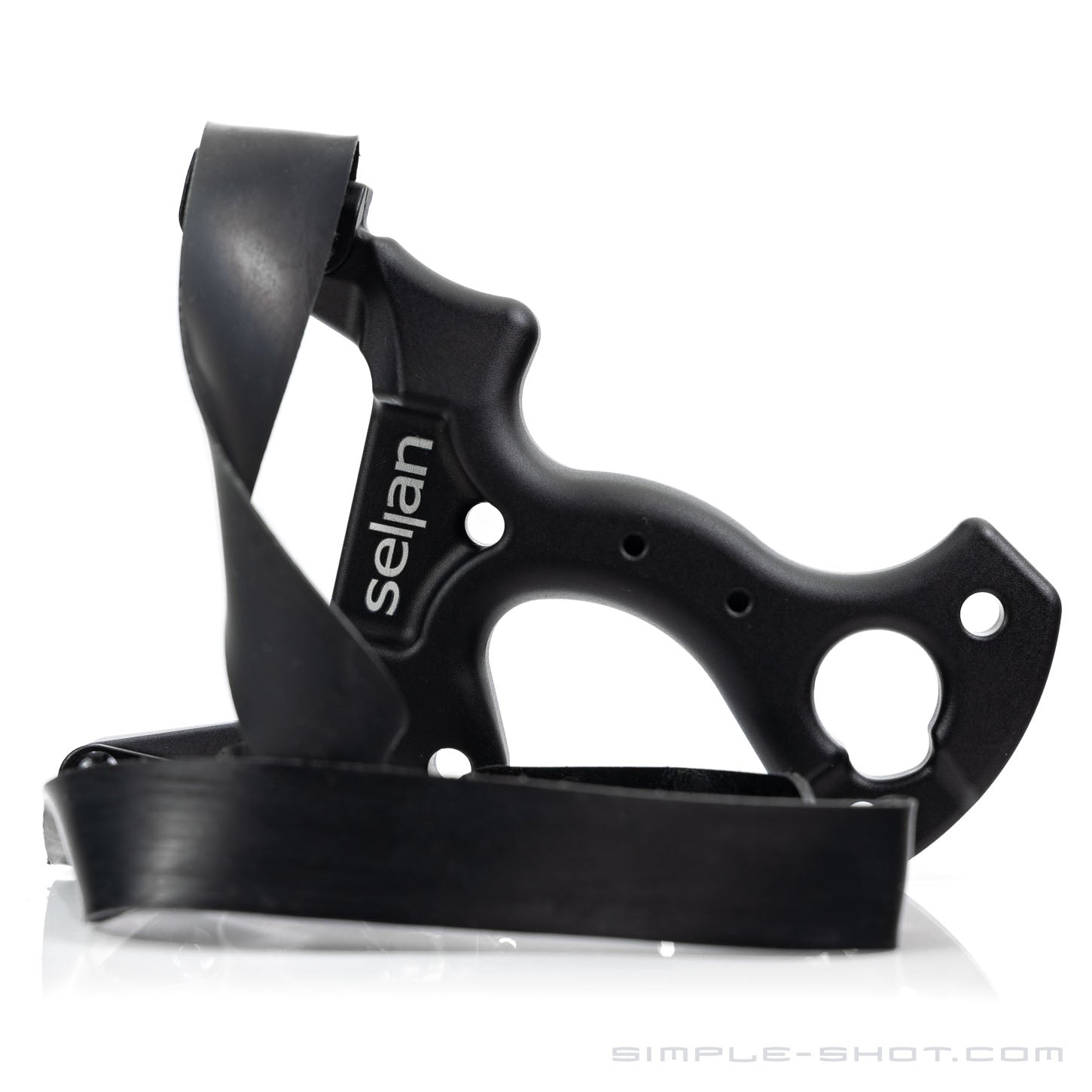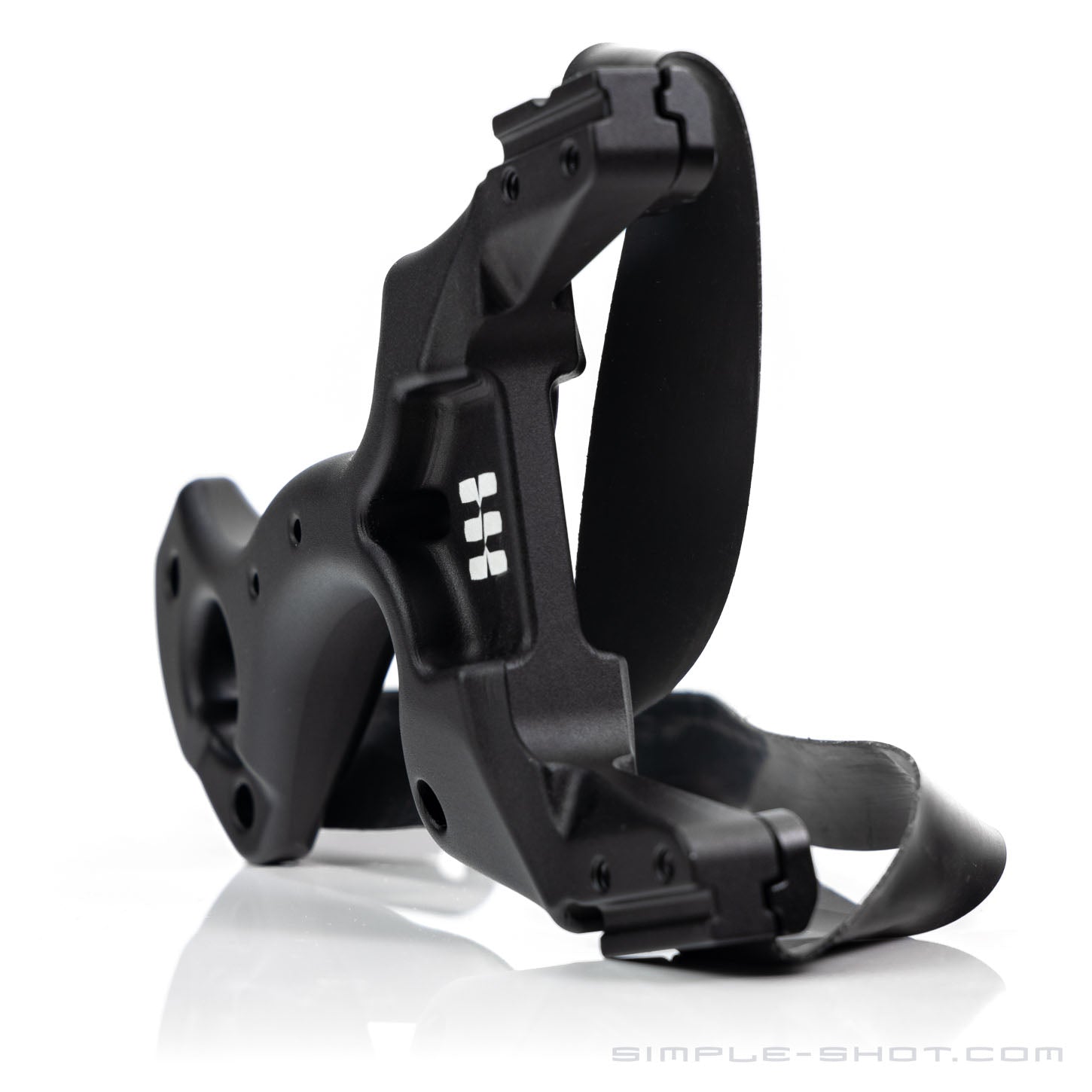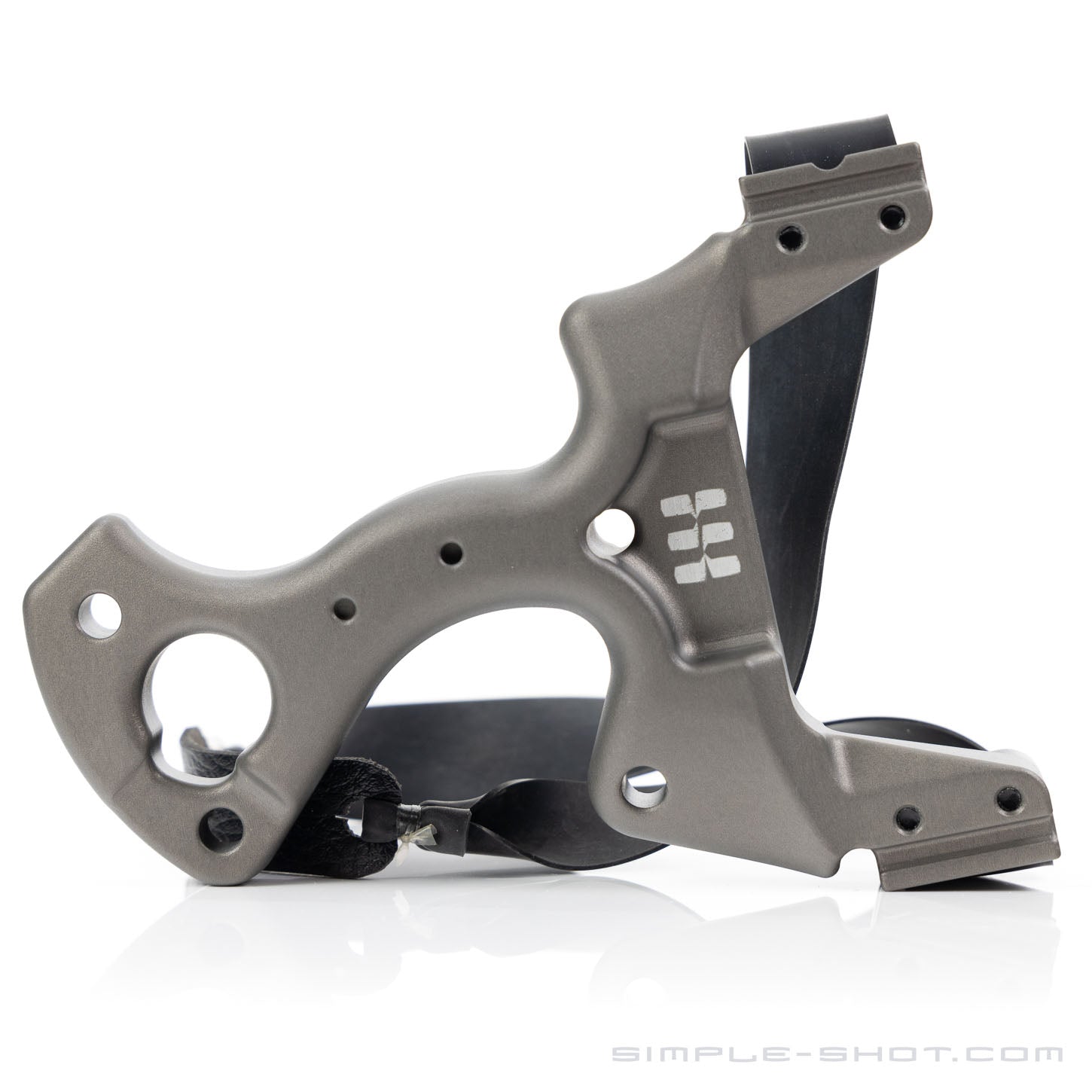 Translation missing: en.products.product.price.regular_price
$120.00
Translation missing: en.products.product.price.sale_price
$120.00
Translation missing: en.products.product.price.regular_price
$30.00
The Cleaver PRO is the long awaited next installment in the Seljan Series. Extraordinary ergonomics. Multiple lanyard holes for customization. Dedicated TTF. Integrated band attachment clips with fiber optic sight and a large dose of awesome!
Product description
What's Included
The NEW Cleaver PRO, designed by Mark Seljan, made by SimpleShot!
Born from a thought experiment and challenge to create the ultimate user interaction with the slingshot frame, Mark Seljan designed the first iterations of the Cleaver in 2019. Since that time, those who know have been anticipating its release.
At first glance, it might just look like another cool slingshot design with a signature Seljan style…but it is so much more.
Mark's intent with this design was to provide the user tactile feedback at multiple points in the grip, so as to maximize the repeatability and consistency of the hold while simultaneously balancing the many force vectors involved the act of shooting. To say the Cleaver 'locks in' to your hand is not quite enough. Unlike other slingshots that tout their form as a means to provide consistent grip, the Cleaver takes it a few steps further with innovative features to help you find your winning grip on the slingshot.
The Cleaver is part of the Seljan Series (of course) but is also a PRO Series slingshot, meaning it's machined from solid aluminum. 
Tipping the scales at 208g or 7.4oz, this slingshot has some heft. 
At 130mm long (just over 5 inches), it has an outer fork measurement of 100mm (4in) and a 60mm (2.5in) fork gap.
Dedicated TTF (through the forks), the Cleaver comes with a bright (and strong) fiber optic sighting reference point for crazy accuracy.
This slingshot fits your hand like a glove and accepts multiple lanyard installations to make the fit one of the most secure you'll ever experience.
Mark Seljan designed slingshots are available exclusively at SimpleShot. The Cleaver Pro is made by our friend Luca, a fellow slingshot enthusiast and master of CNC in Vietnam.
Available in the two finishes you asked for most, Gunmetal and Black. Integrated clips are black.
1 Cleaver PRO Slingshot
2 Standard Flatbands (7/16")
1 Hex Bit Keychain (2.5mm)
1 Paracord Lanyard
1 Neoprene Bag
Safety/Liability Manual
The Cleaver Slingshot – Designed by Mark Seljan
Cleaver Video
Custom content
Buy a slingshot and receive 20% off accessories . . .
Save 20% when you buy a slingshot!
Load Up With Ammo & Bands